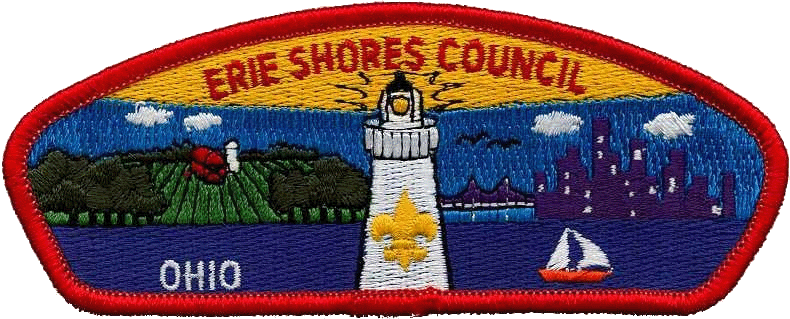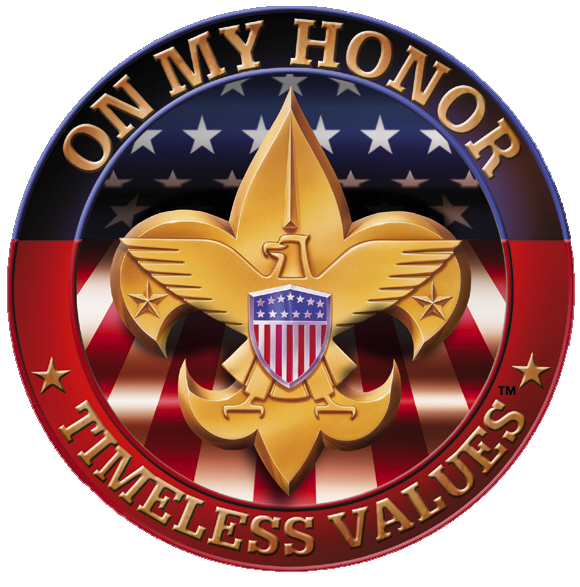 You are visitor number
Since October 7, 2018
© 2018 BSA Troop 344, Pemberville, Ohio. All rights reserved. Please send comments or questions to the
webmaster.
Philmont Scout Ranch is a large, rugged, mountainous ranch located near the town of Cimarron, New Mexico, covering 140,177 acres (219 sq mi; 567 km²) of wilderness in the Sangre de Cristo Mountains of the Rocky Mountains of northern New Mexico. The ranch, formerly the property of oil baron Waite Phillips and now that of the Boy Scouts of America, is a National High Adventure Base in which crews of Scouts and Venturers take part in backpacking expeditions and other outdoor activities. The most recognizable landmark is the Tooth of Time at 9,003 feet (2,744 m), a granite monolith protruding 500 feet (150 m) vertically from an east-west ridge.

A typical crew arrives in Base Camp, checks in at the Welcome Center, and meets its Ranger, a trained staff member from the Ranger Department. They will assist the crew in the various Base Camp processing procedures, which consist of completing all paperwork at Registration, verifying their itinerary with Logistics, checking out gear at Outfitting Services (such as a dining fly, bear ropes, bear bags, and water purification tablets), and receiving health checks at the Infirmary.

A crew also receives several days' worth of trail food, packaged in bags which feed two people each; the exact quantity depends on the crew's itinerary and the day on which it is scheduled to reach the next commissary (see below), but is usually three days worth of food. Philmont also provides optional cooking supplies.

The crew spends its first night in the trailbound side of Tent City, where the trekkers sleep in canvas tents. The next morning, they eat breakfast at the dining hall, have their crew photo taken, and board a bus to one of the ranch's several trailheads (called "turnarounds" because they consist of a loop in the road for the bus to turn around).

The Ranger verifies the trekkers' general backpacking knowledge and teaches them specific Philmont procedures, such as bear bags and latrine usage. Rangers stay with their crews on the trail for two days and depart on the morning of the third day. In the next eight days the crew will hike through the Philmont wilderness, staying at various staffed camps and unstaffed "trail camps" scattered about the Ranch. On the final day, the crew returns to Base Camp by climbing over the Tooth of Time and hiking directly into Base Camp. During the final day at Base Camp, the crew cleans up, returns any Philmont-issued supplies, and attends the closing campfire.